Piñata Colada
---
[ Want a Toyhouse code? Just ask me! Ill see what I can manage! :) ]
[Wait list:]
1. Never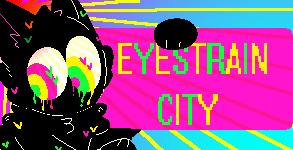 "My name's Mollie And EyeStrains's my game"
Pinata/16/Ohio/Her she
---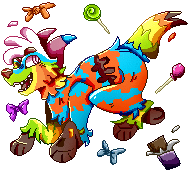 Hello!! I dont know how you managed to wander onto my page but welcome anyways!
---
Ill introduce myself! My names Mollie, I also go by Pinata.
---
I love Anything and everythings thats even the slightest bit Trippy!
---

I Also have a big obsession with gore!!
---
Im in many fandoms! youll probaly find me all over the place.

Im currently in these fandoms: Animal Crossing, Bendy and the Ink Machine, HollowKnight, Ginga, Deltarune ETC.

---

I Draw, Animate, and much more!!

---
Im a big fan of music!! I sadly dont make any but I plan to!!
Im Curently a big fan of Tally Hall, Lemon Demon and Cavetown!
You can find me on these sites
Discord: Piñata Colada #2538
100+ hours on Ohu Dogs
Created ZombI, Skye, Scre[Curon], Boss. , Elijah, Purgatory, Okapi, Borris, Ink,, Chem, Zen, Ske, Scribs, Arrow, Demith, Ako, Rave[Curon], Bland, Zech[Curon] , Brush ,Strike, Dem
Last Online on Nov 22nd, 2019
Joined on Dec 8th, 2017
---
Bought Bought Oc'sGamesLEMON DEMONMoney makersOc TrainingOc'sOn SaleSonas
---